About AsylumConnect
We're a tech nonprofit providing LGBTQ asylum seekers with the verified information and community they need to safely integrate in their new home. The AsylumConnect catalog, available on web and mobile, is the
first ever online resource database for LGBTQ asylum seekers
. Our catalog currently helps LGBTQ asylum seekers find safe, high-quality resources during the U.S. asylum process. Nonprofits and lawyers also use our catalog to gather verified resource referrals for LGBTQ clients. We're now partnering with Y Combinator-backed tech nonprofit One Degree to improve and scale our resource catalog across the U.S. and to Canada. Our supporters include: United Nations (UN), MCJ/Amelior Foundation, Clinton Foundation, U.S. Committee for Refugees & Immigrants (USCRI), Human Rights Campaign (HRC), Harnisch Foundation's Awesome Without Borders, and Harris & Frances Block Foundation.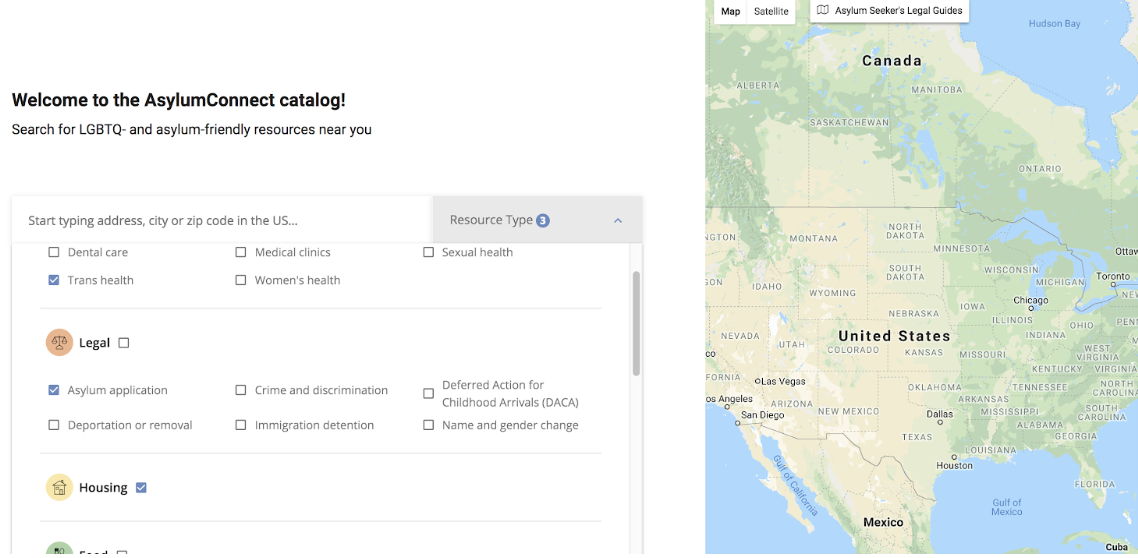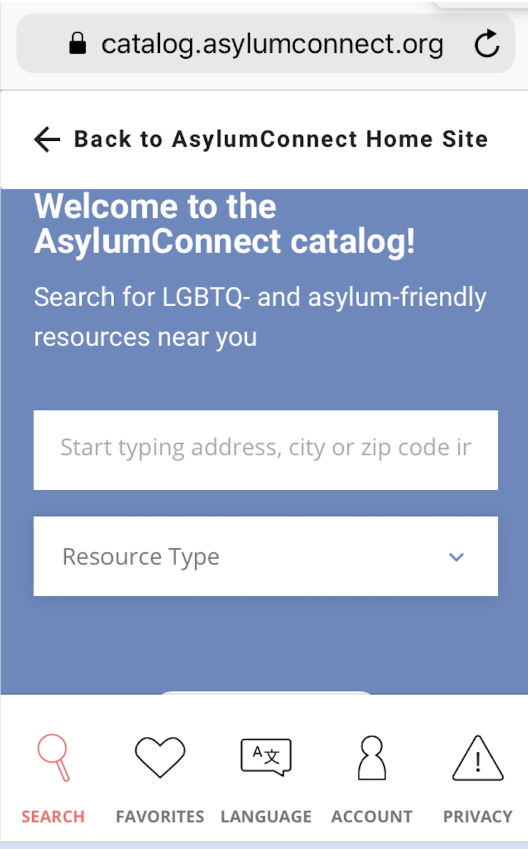 How We Use Your Donation
Since 2016, the AsylumConnect catalog has helped over 7,000 find safe resources. We need your support to extend a lifeline to more persecuted LGBTQ people. There should never be a time when someone does not know where it is safe to go for help due to their LGBTQ identity or immigration status. We're raising $100,000.00 to dramatically improve and expand our services:
Technology ($35,000.00): helps us to improve and scale the first ever online resource database for LGBTQ asylum seekers
Marketing ($30,000.00): helps us to ensure our lifesaving technology reaches all LGBTQ asylum seekers in the U.S., both across the country and at the border, who need our help now
Operations ($35,000.00): helps us to cover key administrative costs and hire our first full-time staff to oversee our ambitious plans for growth
Donors will receive exclusive updates on our progress and impact.
Donate via Credit Card or eCheck
Is my donation and credit card info secure?
Yes, the security and confidentiality of your information is our highest priority. We will not sell, trade or share your personal information with anyone else, nor send donor mailings on behalf of other organizations, and we will only share personal information if you have given us specific permission to do so.
Is my donation tax deductible?
Yes, we are a fiscally sponsored project of Social Good Fund, which is a public 501c3 organization recognized by the IRS. Your donation is tax-deductible to the fullest extent permissible by law.
How do I know that my donation was made successfully?
You will receive an emailed receipt immediately after your donation is submitted and your credit card is processed. Your donation will also show up on your bank or card statement within 1-3 business days.
Do I get a receipt?
Yes, a receipt is sent to your email inbox once your donation is processed. Please be sure to keep a copy of your receipt for tax purposes. If you select a recurring donation, you will be sent an individual receipt each period when your donation is processed.
Is my donation private?
We will not share or sell a donor's personal information with anyone else, nor send donor mailings on behalf of other organizations.